RELAX WITH OUR WIDE RANGE OF SHISHA FLAVOURS
At Sky Lounge we have a commitment to serving only genuine shisha flavours. This helps ensure consistency in our shisha and you can rest assured that you are only smoking the finest flavours from genuine shisha tobacco suppliers.
We stock both blonde leaf and dark leaf shisha tobacco.
Blonde leaf/ light leaf tobacco is washed in a special process which changes the profile and taste of the leaf. Whilst dark leaf/ black leaf tobacco is full of its natural content with an earthy flavour profile.
Our experienced shisha masters will combine your favourite flavours for a flawless smoke.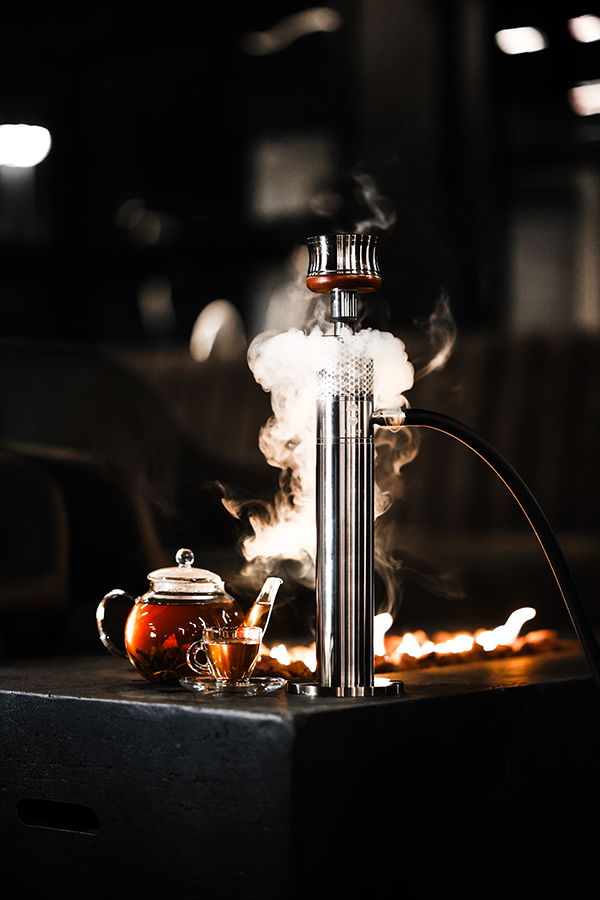 Al Fakher
Double Apple
Double Apple Nakhla
Grape
Mint
Kiwi
Pomegranate
Spearmint gum
Bubble gum
Blueberry
Lemon
Orange
Coconut
Vanilla
Watermelon
Sweet melon
Peach
PREMIUM (BLONDE)
2ana
German Double Apple
African Queen
Mix of 16 different fruits
Black Nana
German Grape & Mint
Ice KaKtuz
Menthol Cactus
Quwi Punch
Strong Kiwi
Watermill Punch
5 types of Watermelon
Smurf Daddy
Creamy Passion Fruit, Blackberry & Raspberry
Crazy X
Paan & Mango
Lime lit
Refreshing lime
BubblenciaGa
Bubblegum
White cake
Vanilla cake
Love 66
Watermelon, Strawberry, Gum & Menthol
Specials
Frozen apple
Frozen blueberry
Frozen Raspberry
Blue mist
Irn bru
Cuban mojito
Lychee mist
Fizzy cola
Paan
Rubicon guava
Skittles
PREMIUM (DARK)
Jungle Mix
Tropical Fruit Punch
Russian Raspberry
Sweet Raspberry
Pinkman
Strawberry, Raspberry & Pink Grapefruit
Kiwi Smoothie
Kiwi & Green Apple
Orange Team
Sweet Orange & Clementine
Lemon Sweets
Sweet Lemon Candy
Chupa Graper
Grape Soda
Papaya V Obed
Sweet Papaya
Mango Lassi
Mango Smoothie
Bananapapa
Banana Milkshake
P. Fruit
Juicy Passion Fruit & Pineapple
Strawberry Jam
Strawberry and Jam
Falling Star
Mango & Passion Fruit
Dark Hola
Sweet Fizzy Cola
Lemon Blast
Sour Lemon
Blue Blast
Blueberry Punch
Skyline
Frozen Lime
Cosmo Flower
Blueberry & Redcurrant
Dark Spirit
Lime Martini
Tangiers
Cane Mint
Strong Mint
Cherry Limeade
Sweet Cherry & Sour Lime
Peach Iced Tea
Cool Zesty Peach
NEW Lemon-Lime
Strong Lemon-Lime mix
Tropical Revenge
Fruit Twist & Strong Kiwi
Sevilla Orange
Zesty Sweet Orange
Kashmir Apple
Spiced Apple
Kashmir Peach
Spiced Peach
2005 Blueberry
Sweet Blueberry Muffin
Pink Grapefruit
Sweet & Sour Pink Grapefruit
Experimint
Spearmint
Tasty Peach
Sweet Peach
Pinepas
Sweet Passion Fruit & Pineapple
Lemongrass
Lemon & Mint
Orange Soda
Tangy Orange Soda
Mimon
Sweet Lemon Candy & Raw Mint
Steve's Mix
Lavender & Vanilla
Eric's Mango
Sweet and Tart Mango